I'm watching the 1993 Michigan 500 again, and I saw these on the starting grid slides, towards the back of the field...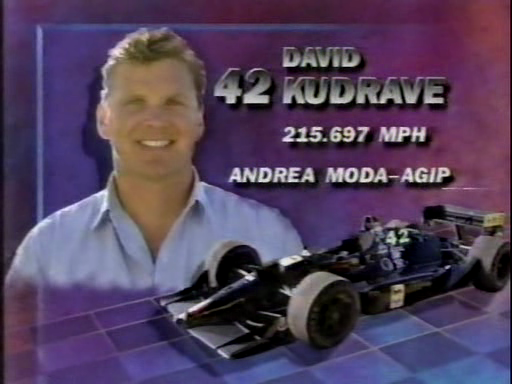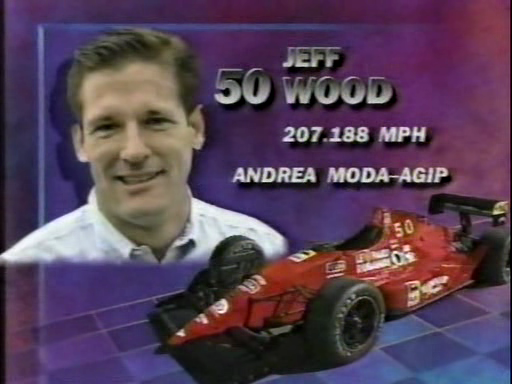 Look at that sponsor. Andrea Moda. Hmmm...
By the way, the pole speed was Mario Andretti with 234.275 MPH.
Also, Mirrorwatcher Sans Par Olivier Grouillard started next to David Kudrave on the grid, and David Kudrave was so bad he couldn't hack it in the IRL when it was formed... and Jeff Wood constantly hopped from bad car to bad car...